myResKube IT Solutions Provider Partner Programme
Add profitable revenue by bolting on new current and relevant solutions.
Always on - everywhere.
IT Solutions Provider Partner Programme
90% of staff want to continue hybrid working going forward. It is clear the world of work has changed, and customers now demand that IT Solutions Providers deliver value with relevant services for homeworkers.
Along with security, resilience of homeworkers is fundamental, and the future will see homeworker resilience as an element of the standard homeworker kit bag.
14.8 million employee homes were affected by a major broadband outage over the past year, costing an estimated £5 billion*. Additionally, 1000s of homes are impacted every single day by power cuts.
So, demand for a solution is high and our Partners provide ResKube as a Service to deliver always-on power and broadband, alongside other Managed IT or Workplace Lifecycle Management services.
Unique Simplicity
The option is to send an array of components to your Customer employees, but most will not have the technical knowledge to install this equipment. The result will be a distribution, tracking and support headache for your team causing more problems than it solves.
ResKube is a simple, single device with a 4 Step Quick Start Guide. It is simple to distribute and simple for even those with no technical knowledge to install.
ResKube also comes with ResKube End User Support and our Swap Out Warranty to make delivering the service light touch. In fact, you just need to get the ResKube to the End User and we can do the rest.
Aligning ResKube as a Service
ResKube as a Service is a new revenue stream or a simple a bolt on to existing IT Managed or Workplace Lifecycle Managed Services.
IT Solution Provider Partners have the option to resell the existing ResKube as a Service, or procure ResKubes to wrap services around.
Ensuring that homeworkers continue to be productive is a priority and it is not unrealistic to anticipate that ResKube will be an expected element of the homeworking kitbag, along with a mobile phone and a laptop.
Become a ResKube IT Solutions Provider Partner
Discover a community designed to help you grow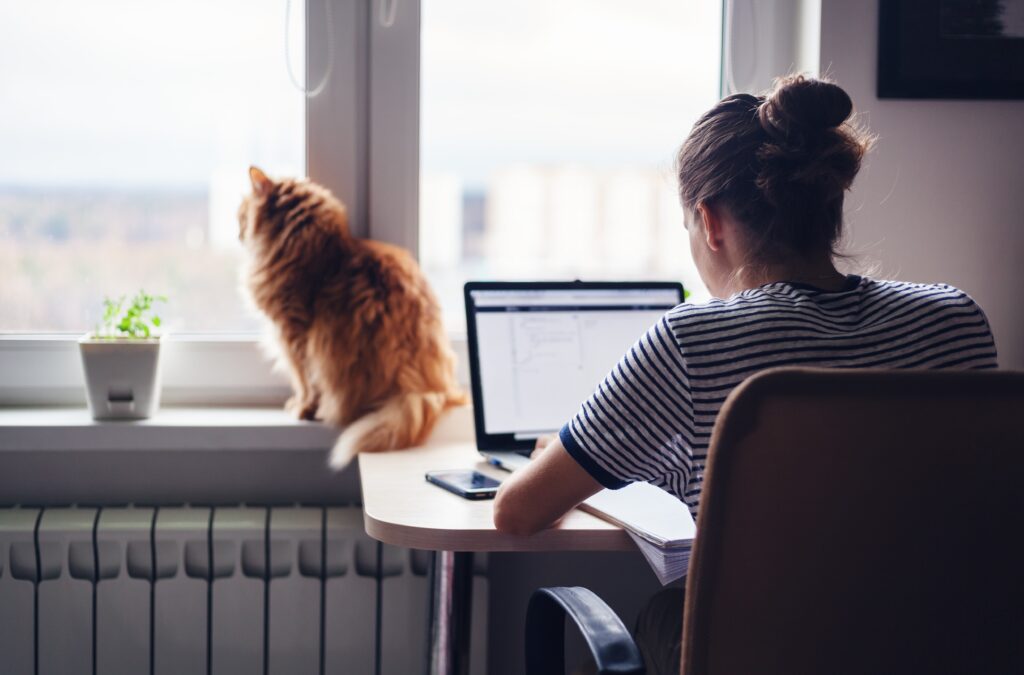 Deliver the Value of ResKube to your Customers
Enterprise Grade Resilience for the Homeworker
Simplicity – it is one, enterprise approved and managed, device to send out to critical staff rather than cobbling together the UPS, failover router and VPN.
Security – VPNs work, and are relatively simple, but in a failover situation you will want to ensure that the staff actually turn it on. To force security during the immediacy of failover the APN is a much better solution, particularly if you want the added security of a Private APN which links the ResKubes directly to devices into your datacentres.
Management – M2M SIM provides visibility, control and reporting via a Cisco Jasper dashboard, or via API into your existing network management tools.
Low Support Load – A simple "4 Step Easy Start Guide" means non-technical staff will find it easy to implement. Home power and comms failures are no longer "an IT issue".
Management Portal
The ResKube Management Portal is a Cisco Jasper Control Center based platform, providing all of the functionality one would expect from an enterprise management system. The data can be viewed through the portal or via API feeding into your existing network management platform.
It provides:
• Granular device visibility
• Alert me, deactivate it, cap it & controls
• SIM lock to device
• Automation rules and triggers
• API Integration
• Realtime fault diagnostics
Private or Public APN
ResKubes connect to a specific enterprise grade Access Point Network (APN) which is more stable than the retail APN networks. This offers greater security, control and resilience.
ResKube can be provisioned with either an enterprise grade Public APNs or a Private APN dedicated to your business. Both types of APN use enterprise grade connectivity and use a dedicated M2M APN for reliability.
The Private APN option creates a mobile network specifically for your business, forcing the M2M SIMs to connect solely to your Private Network. This network is connected to specified termination equipment within your own datacentre.
Quick Start Guide
To lighten the load on central IT, ResKubes work out of the box.
Many remote workers will not have the technical knowledge to set up and configure the combination of devices required for secure resilient power and communications, so the ResKube family of products are plug and play.
The user is provided with simple 4 Step Quick Start Guide to get their remote infrastructure secure and resilient and ready to work.
The ResKube also comes with a preconfigured "call home" function. So, once provided with internet access, it will connect itself to the relevant secure network.
Get the latest news on ResKube.
Be invited to the ResKube Demonstrations in July, and hear first about the launch of our ResKube Services in September.
City Reach
5 Greenwich View
London
E14 9NN