Enterprise-grade infrastructure for the home
Reskube Home upgrades the home to the level of reliability and resilience we expect from our offices. It gives us the confidence to take back control of our work location and enable teams to deliver their best work uninterrupted.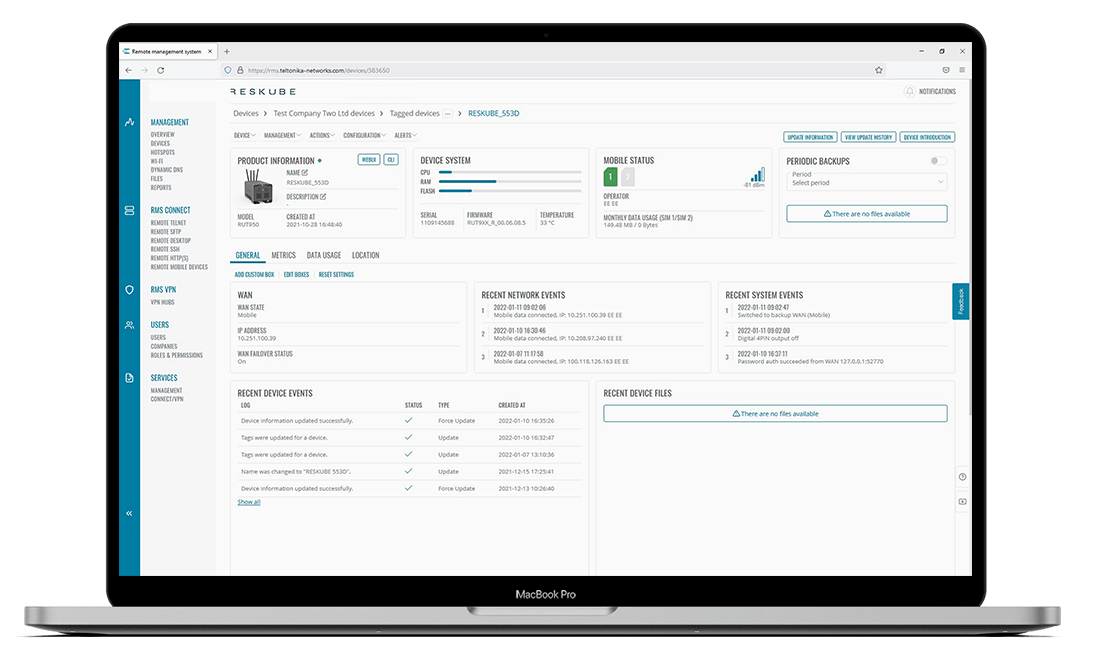 Remote resilience with centralised control
The Remote Desktop Management Portal gives your team the visibility, control and reporting they need to manage Reskubes. It also speeds up the diagnosis and remediation of network or endpoint problems and the support of your remote workforce.

Granular device visibility

Alert, deactivate and bill cap controls

Automation rules and triggers


A reliable and uninterruptible power supply
The Reskube provides an uninterrupted power supply (UPS) to keep itself and any attached devices going when power cuts strike. With 768Wh of storage Reskube Home Pro will keep a your laptop running for 3 working days. It ensures connectivity is seamless, always. Never drop out at a critical moment in a call or in a game.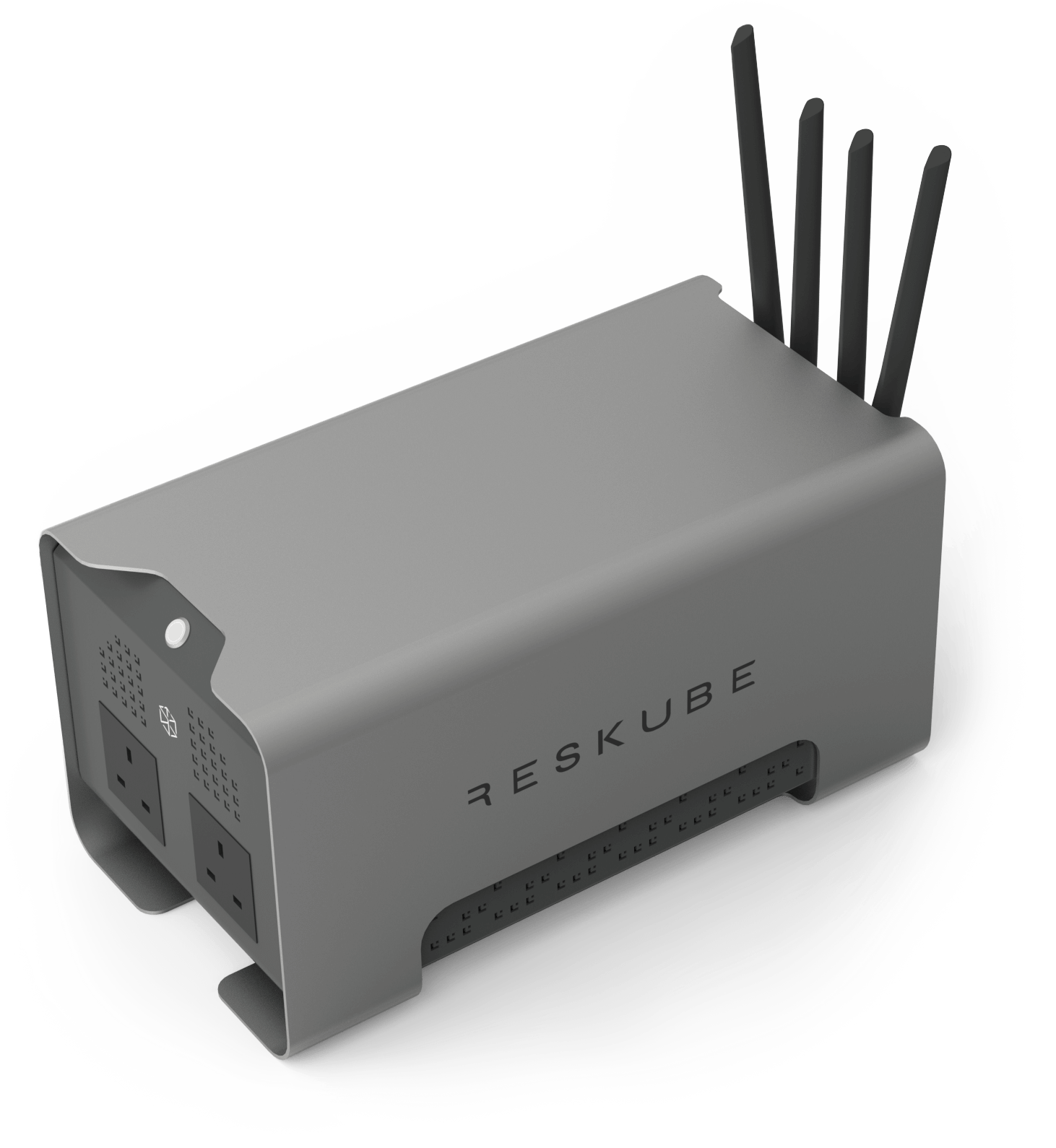 Fix connectivity problems before they're problems
The Reskube fixes internet problems in the background, automatically, before you even notice them. It can detect connectivity issues through a series of automated triggers and rules, and solve them before users know they're there. Workers can continue without interruption and businesses can rely on consistent productivity.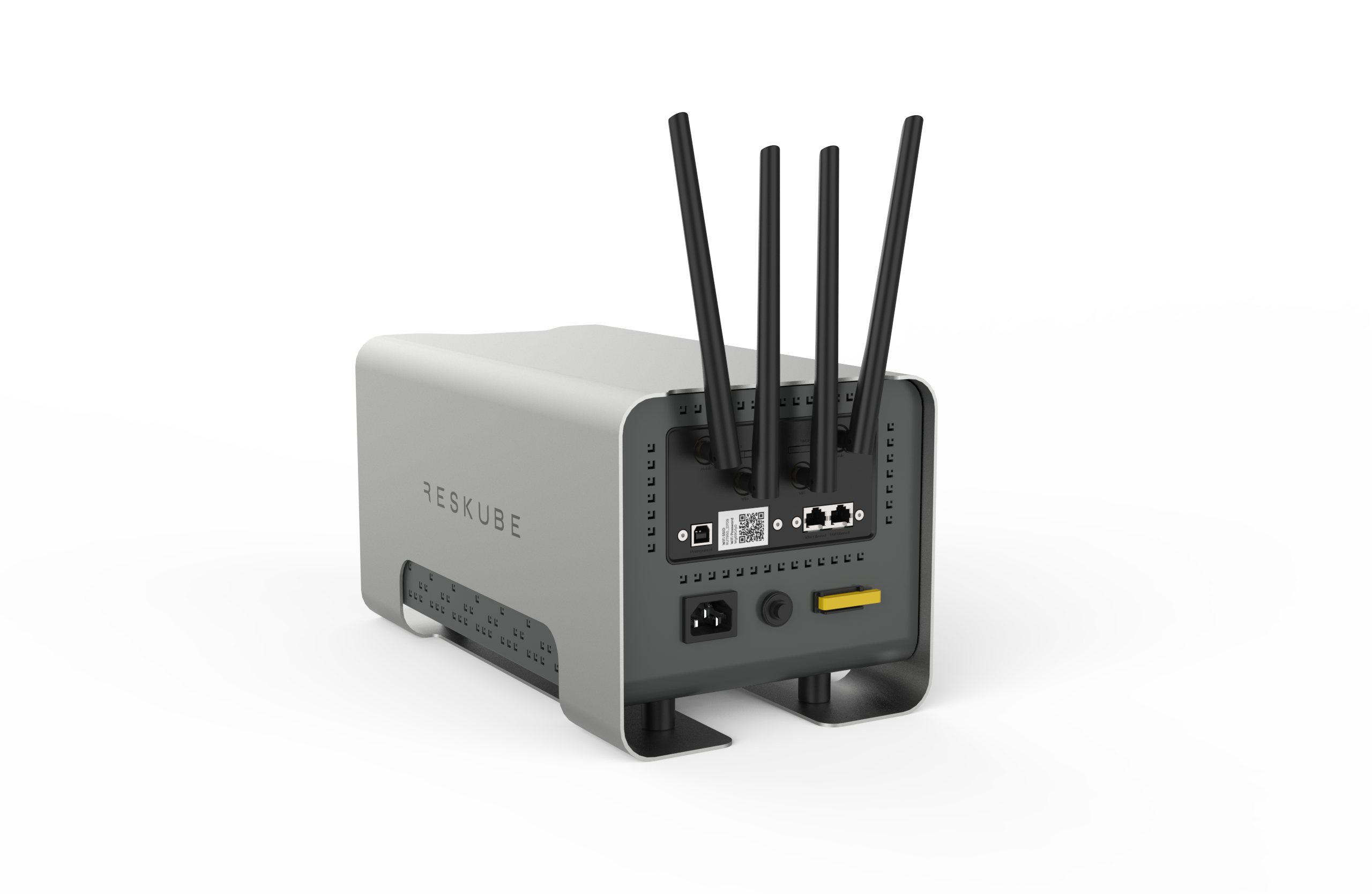 Upgrade the home
The optional Reskube PowerUp service bonds landline and 4G internet together to improve bandwidth and improve internet stability.
The latency and the jitter is reduced, so if you want freeze free Zoom calls, video streaming, trading or gaming this is the option for you.

A little bit of everything for everyone
COO
Reskube provides a simple and cost-effective way of enabling your business to adapt better to hybrid working by increasing productivity and efficiency at home whilst also meeting Business Continuity compliance requirements.

Resilience
It offers a simple and reliable service-based solution to provide the very highest level of resilience to critical remote staff and small offices.

IT
A simple and cost effective, IT Managed solution that provides the zero packet loss failover, load balancing with seamless handover or bonding (WAN aggregation) for remote staff or small offices.

Facilities
Reskube offers a service-based solution that creates a more productive and resilient environment for hybrid working and the utilisation of remote workplaces.

High data usage
If your endpoint and network security is already in place, and your users use large amounts of data in video calls or media files, and if Reskube is your primary data connection – then the Unlimited Data Tariff is suitable for you.

Bring your own SIM
If your business already has agreements with Data Service Providers, you may prefer to keep all contracts and billing under one roof. The Reskube is an open platform, allowing you to use your existing service provider's SIM.

Optional APN
If you need an additional layer of security and control, the Reskube can be provisioned with a Public or Private Access Point Name network SIM. This Machine to Machine SIM provides a more secure method of connecting users back to your systems and resources.