Upgrade your offices and staff homes from £39 a month
Faster, higher performance and always-on internet with back-up power for your critical devices. Super simple to set up and remotely managed, Reskube keeps your staff going even when power or broadband goes down.

Voted 'Most Innovative Product of the Year' at the 2021 Business Continuity Awards.
More speed, more performance, always-on.
The biggest challenge for remote work and small offices is slow and intermittent internet. Aside from raising blood pressure, this makes your team inefficient and unproductive.
Two in three remote workers also say they have suffered from internet down or power outages last year.
Our vision is for connectivity to be constant, secure, and seamless for every single remote worker – everywhere.
Include in the home-work set up – alongside standards like a laptop, phone and broadband – increase productivity and always be on when you need to be.
Introducing your new remote-working resilience solution:
The Reskube

Uninterruptible internet
Enterprise-grade fallback router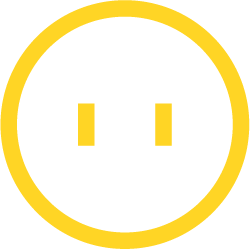 Reliable, independent power source
UPS power supply for critical devices

Increased broadband speed
Aggregate internet lines for faster internet with low jitter and latency.

Remote management portal
Monitor devices and access ongoing support whenever required
See the Reskube in action
To experience the Reskube's capabilities in a live environment, book a slot below.
Upgrade staff homes for greater productivity today!
Book a demo
Enterprise resilience, anywhere
Remote workers need to stay productive but struggle with unreliable broadband, power outages and unsecure connections.
The Reskube reacts to these problems before they arise, giving companies the control, confidence and security to deliver their best work, uninterrupted.
Manage centrally, work remotely
The Reskube central management dashboard reinforces continuity for both mission-critical work and day-to-day productivity. It enables full control and live fault diagnosis as well as granular network and device visibility.
Faster internet
42% of households, your staff included, face issues with slow and intermittent internet. The result is inefficiency and time wasted with frozen Teams calls, slow access to systems and failed downloads. Reskube
Home PowerUp service aggregates internet lines to provide increased broadband speed and lower latency and jitter to deliver increased productivity for you and your team.