Enterprise resilience for the home
The Reskube is a simple remote-working resilience solution in a smart, compact box that ensures business continuity wherever there's work to be done.

Voted 'Most Innovative Product of the Year' at the 2021 Business Continuity Awards.
Introducing your new remote-working resilience solution:
The Reskube

Resilient
4G internet
Enterprise quality fallback router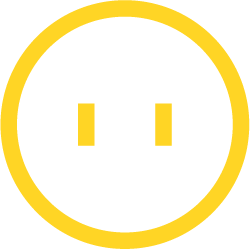 Reliable, independent power source
UPS with two sockets

Highly secure APN connection
M2M SIMs force enterprise-grade security in a failover situation

Remote management portal
Monitor devices and access ongoing support whenever required
See the Reskube in action
To experience the Reskube's capabilities in a live environment, visit your nearest demo suite. Book a slot today and experience how seamless enterprise-grade resilience can be.
Book a demo
Enterprise resilience, anywhere
Remote workers need to stay productive but struggle with unreliable broadband, power outages and unsecure connections.
The Reskube reacts to these problems before they arise, giving companies the control, confidence and security to deliver their best work, uninterrupted.
Manage centrally, work remotely
The Reskube central management dashboard reinforces continuity for both mission-critical work and day-to-day productivity. It enables full control and live fault diagnosis as well as granular network and device visibility.
Secure the worker, secure the enterprise
The Reskube brings enterprise-grade security to the home office. It circumvents the human error and home device vulnerabilities of remote working while its M2M SIM allows the central management platform to see incoming threats as they arise.